Contact


Ascension Funerals and Memorials,
5 & 6 Pringle Court,
Thomas Weind,
Garstang,
Lancashire.
PR3 1LN
click for map
Telephone: 01995 605548
Email info@ascensionfunerals.co.uk
Cliff Small Funeral Service, Prop: Robert & Kathryn Caunce
Ascension House, Copy Lane, Caton LA2 9QZ Tel: 01524 770886 click for map
33 Claremont Road, Morecambe, Lancashire LA4 4HL Tel: 01524 424072 click for map
91 Main Road, Bolton le Sands, Lancashire LA5 8EQ Tel: 01524 736166 click for map
20 Brookhouse Road, Caton, Lancashire LA2 9QT Tel: 01524 770886 click for map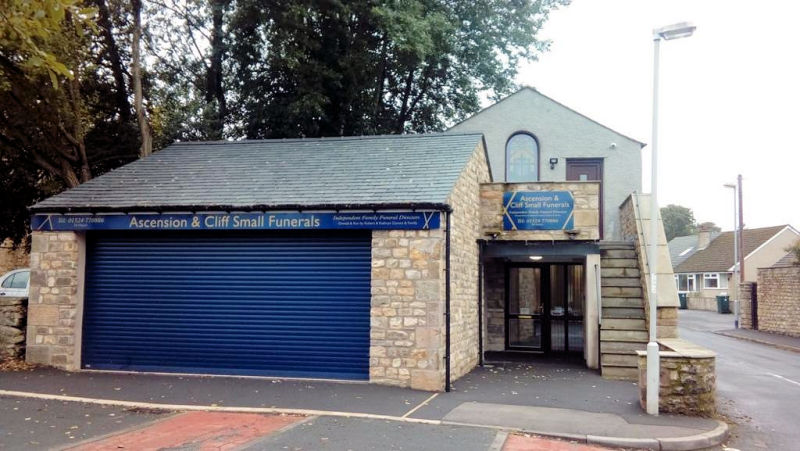 Funeral Home Opening Hours:
Mon - Fri 9.30am - 4.30pm
Sat 9.30am - 12.30pm
Visits out of office hours are welcome at the funeral home and can be arranged by appointment.
We operate a 24 hours a day "on call rota" where there is someone who can take your call at anytime, day or night should you need our services.
The 24 hours a day telephone number is 01995 605548